International
---
Organization of a "Space Summer Program" every other year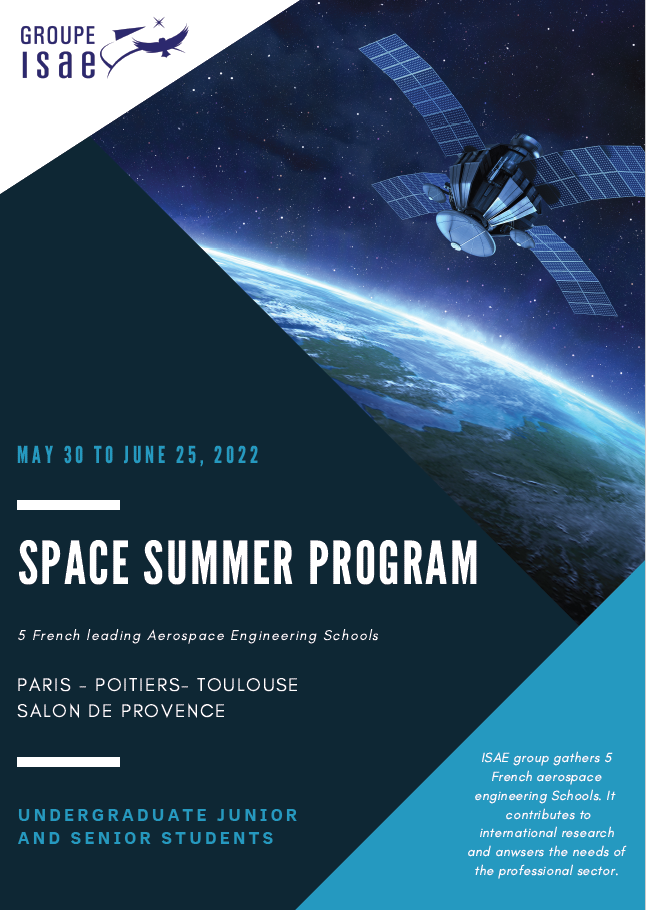 As part of its international development approach, every other year the ISAE Group organizes a one-month Space Summer Program for students from foreign universities, notably from North America.
The Space Summer Program is designed to provide comprehensive training on Space using the respective expertise and teaching fields at each school dealing with the following subjects:
launch vehicles,
propulsion systems and thermal analysis,
satellite platforms,
missions in space environments.
This program is also an opportunity to increase awareness among students on the geopolitical stakes of space.
https://www.isae-supaero.fr/en/academics/semesters-and-short-programs/summer-programs/
Organization of the ISAE Group's Debating Week-end
Inspired by the debates held in the British House of Commons, Debating is an exercise involving teams of students who face off in English before an audience to defend their points of view on a variety of subjects in hopes of convincing a jury. For a given topic, a team representing the government defends the proposed motion, while the opposing team, representing the opposition, does everything it can to convince the jury to reject it.
This verbal jousting uses the rules and style laid down by the French Debating Association:
Teams of approximately 5 students;
A variety of subjects, some serious, some more lighthearted;
A fast-paced debate lasting 6 minutes;
One watchword: humor and plenty of wit.
Beyond its "fun" aspect, the ISAE Group's Debating Weekend is the ideal setting for students to develop their eloquence and their ability to defend viewpoints in English on more or less complex subjects, but also for their professors to take advantage of this enjoyable moment to discuss their educational practices.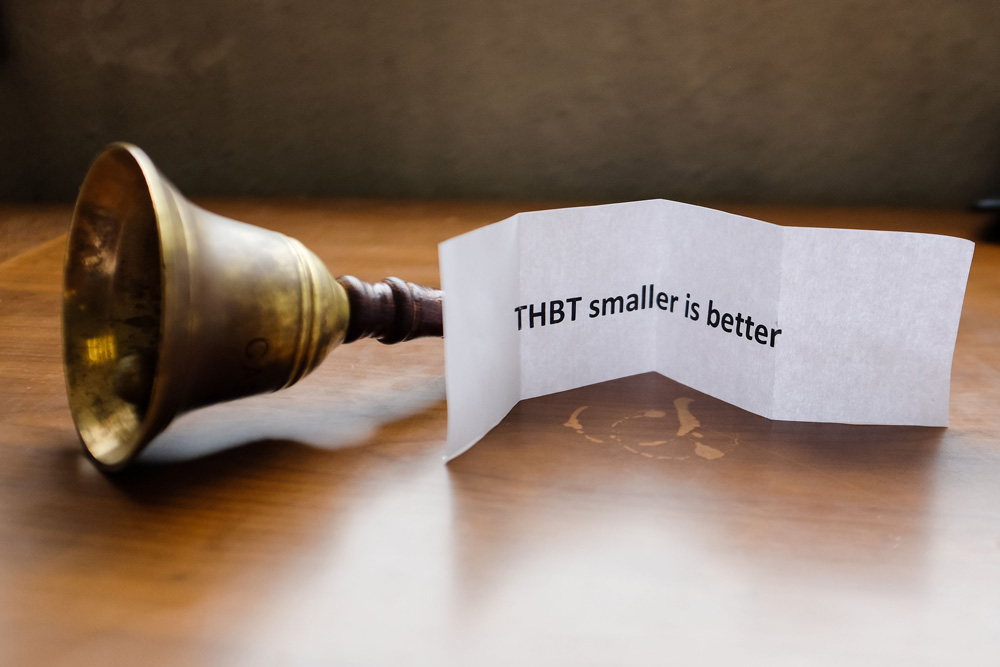 © Florence Dujarric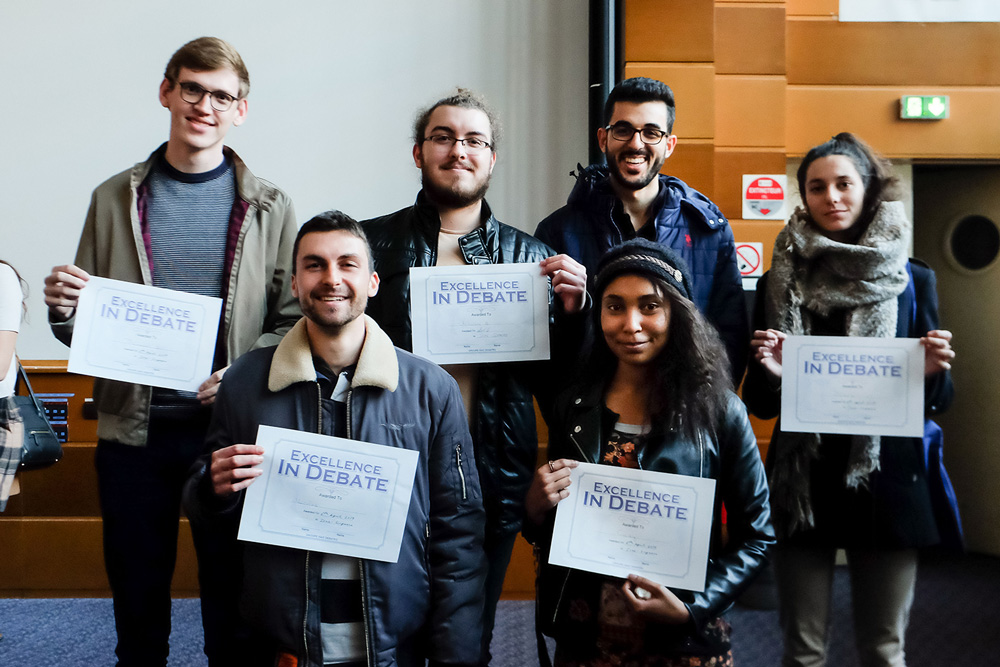 © Florence Dujarric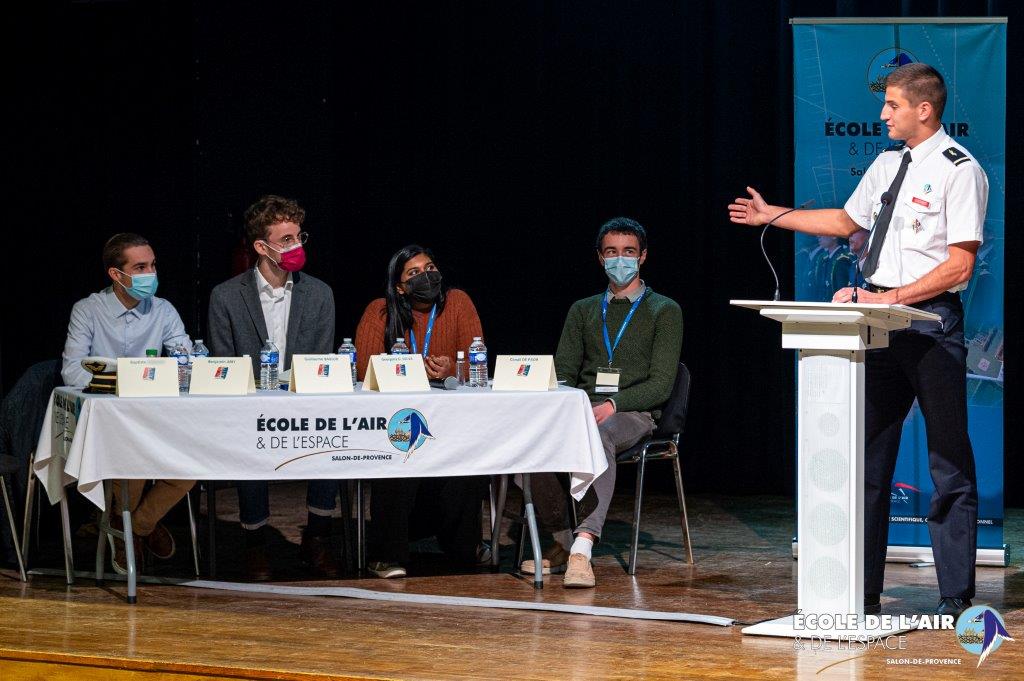 © EAE
The ISAE Group at international shows
The International Paris Air Show at Le Bourget
The Paris Air Show (Salon du Bourget) is the event not to be missed for aeronautics and space enthusiasts from around the world.
Every other year (in odd years), the schools of the ISAE Group join forces at one stand in the heart of "Avion des métiers – Forum emploi formation" ("Professional aircraft –Training and jobs forum), a 3,000 m² pavilion imagined and designed by GIFAS.
For students, the air show is a privileged opportunity to find out about high-level scientific training programs at the six schools (ISAE-SUPAERO, ISAE-ENSMA, ISAE-SUPMECA, ESTACA, école de l'Air and ENAC) that now form a world-renowned reference group in the area of aerospace engineering training.
It is also a space designed to welcome all French and foreign professionals seeking to expand their skills through a supplementary training offer with a high scientific and managerial level (Advanced Masters, continuing education, etc.).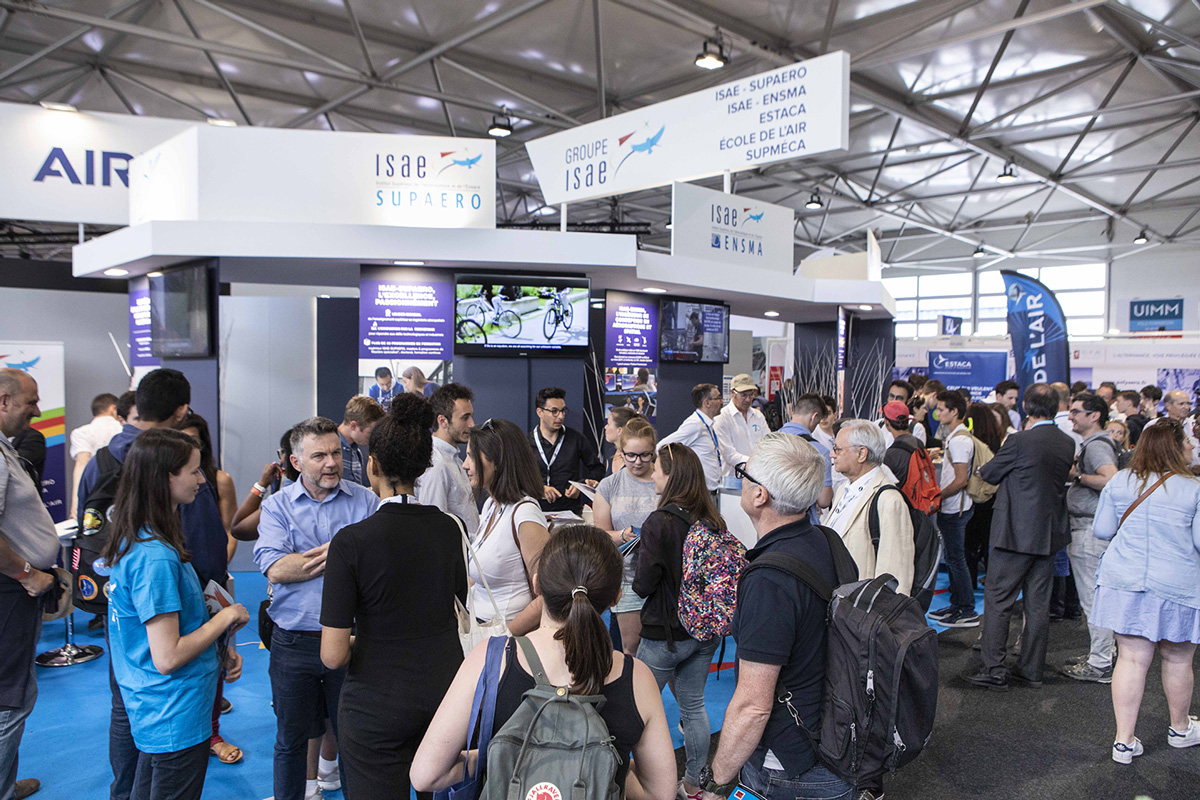 The ISAE Group attends foreign higher education fairs
A delegation representing the different schools in the ISAE Group travels to the main international higher education fairs every year: NAFSA (North America), EAIE (Europe) and APAIE (Asia).
These fairs bring together all the major players in higher education worldwide and are a wonderful opportunity to meet with all of our schools' academic partners in one place and to seek out new partnerships to be developed.