General Presentation
The ISAE Group's vocation is to unite schools in the aerospace engineering field under a common banner. The aim is to meet the needs of the aerospace sector by offering a wide range of dedicated training programs in the field (Engineering, Masters, Advanced Masters and Doctorates), comprising a quality label for these programs and developing joint projects among members. With six schools, some sixty training programs and approximately 2,000 graduates a year, the ISAE Group provides industries and institutions in the aerospace sector with a wide range of profiles among its graduates with a high scientific and technical level unique in Europe.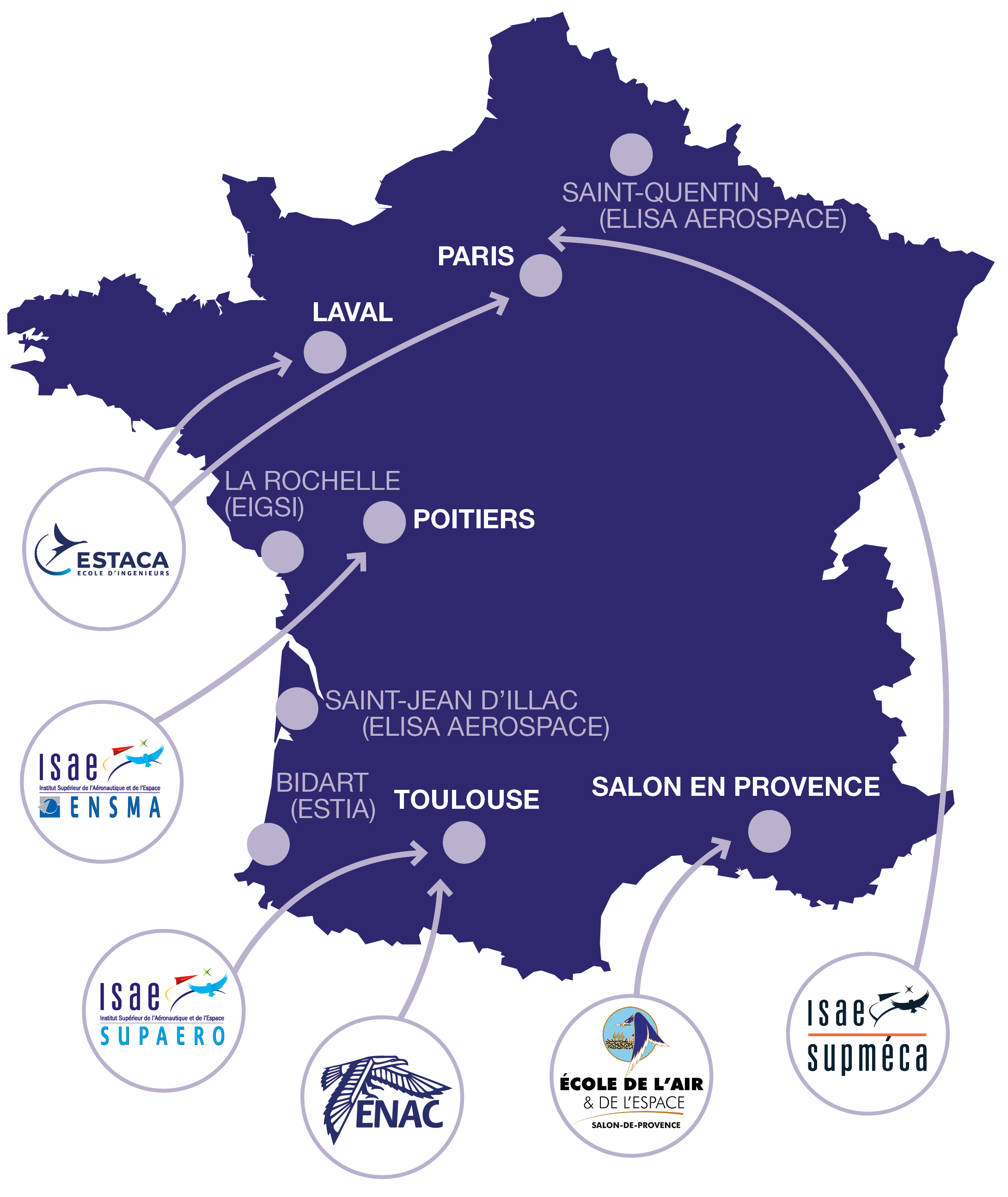 The Schools in the ISAE Group have a presence in all the main aerospace regions of France with ISAE-SUPAERO and ENAC (Occitanie-Toulouse), ISAE-ENSMA (Nouvelle Aquitaine - Poitiers), ISAE- SUPMÉCA (Ile de France - Saint Ouen), ESTACA (Ile de France in Saint-Quentin-en-Yvelines and Pays de la Loire in Laval), and École de l'Air et de l'Espace (Provence-Alpes-Côte d'Azur - Salon-de-Provence). The ISAE Group is also developing a network of partner schools with ESTIA (Nouvelle Aquitaine – Bidart), EIGSI (Nouvelle Aquitaine - La Rochelle) and Elisa Aerospace (Haut de France in Saint-Quentin and Nouvelle Aquitaine in Saint-Jean D'Illac).
ISAE Group – key figures
Number of schools: 6
Total number of students: 5,500
Number of engineering students: 4,000
Number of doctoral students: 475
Number of graduates a year: 2,000
Number of former engineering students: 68,000
Number of professors, researchers and engineers: 700
Number of foreign partner universities: 150
A privileged partner: GIFAS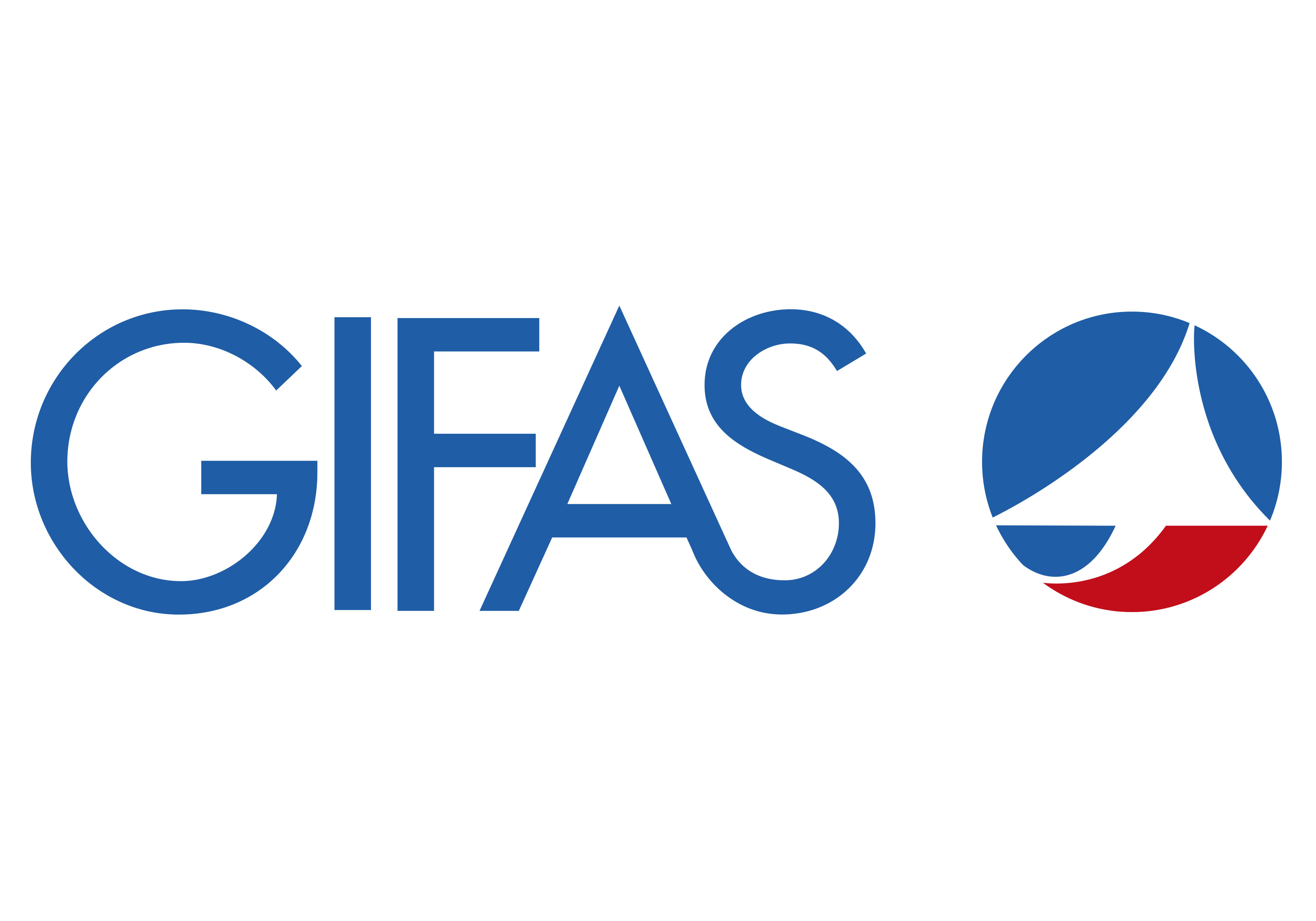 The Grouping of French Aeronautics and Space Industries (GIFAS), the ISAE-SUPAERO Foundation and the ISAE Group have signed a sponsorship agreement to develop high-level academic and professional programs in the aerospace systems fields in Europe, support research, encourage diversity and promote the professions in this innovative sector among young people. In response to the major challenges and technological breakthroughs foreseen in the aeronautics and space sector in the coming years (equipment that is safer, has improved performances, is "smarter" and more respectful of the environment), this tripartite sponsorship agreement puts the skills of future engineers at the heart of the signatories' priorities.